The pandemic has exposed a systemic vulnerability: the inability to organise lessons and exams remotely. Schools and universities have had to adapt to new forms of teaching and embrace e-learning.
The term e-learning, also known as "distance learning (DL)", refers to a set of hardware and software components that improve the interchange of information between users.
E-learning is characterised by the fact that:
e-Learning is mainly delivered via video streaming platforms that allow reaching from a few dozen to thousands of people at the same time.
Currently, the most widely used systems for video decoding are the HTTP Live Streaming suggested by Apple (HLS) and MPEG Dynamic Adaptive Streaming over HTTP (MPEG-DASH), based on the sProxy developed by Hewlett Packard (HP). Both standards allow the same video to be enjoyed in different qualities.
The World Wide Web Consortium (W3C) then facilitated the standardisation of resources that allows today's browsers (Edge, Chrome, Mozilla FireFox, Safari, etc.) to automatically start downloading video fragments (chunks), played without the need to install third-party apps or plug-ins.
The possibility of being able to transmit video streams in real time has accelerated the spread of distance learning (DL) and Massive Open Online Courses (MOOCs), online courses that a large number of users can access.
e-Learning platforms: the best ones
The best-known e-learning platforms are:
If, indeed, you are looking for e-learning platforms that are easier to use, customisable, secure and with zero hidden costs, the solution offered by VITECO is quite good.
The company provides both private and public training organisations or companies: e-Logos, JO Docet Easy, JO Docet Medical e MedicalFAD, four incredible e-learning platforms. Let's discover them together.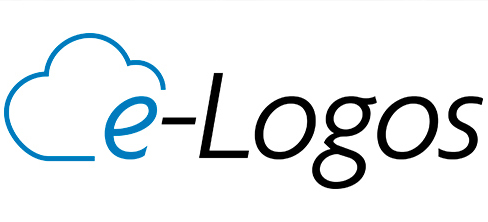 e-Logos is customisable and, thanks to its integrated e-commerce, enables the sale and delivery of online courses. Equipped with the simple and essential Facial Recognition System, it is the best choice for those training organisations that want more freedom and a higher degree of customisation.
JO Docet Easy, being a LMS platform delivered as SaaS (no installation required), is able to reduce time and costs to zero.
JO Docet Medical meets the requirements of the National Agency for Regional Health Services (Agenas) for the accreditation of providers of continuing medical education (CME) courses. Like JO Docet Easy, it requires no installation.
MedicalFAD is user friendly, customisable, has integrated e-commerce and the innovative Facial Recognition System developed by VITECO's Research and Development (R&D) team that ensures security and, at the same time, respect for privacy.
Metaverse and e-learning platforms: a winning combination
In 1992, the cyberpunk novel Snow Crash by Neal Stephenson was published, introducing the concept of the "metaverse", a virtual reality imagined as a road running along a completely black planet. The dystopian metaverse of Snow Crash can only be accessed via one's computer or wearable devices, and ours?
Today, the term metaverse sounds familiar thanks to the patron of Facebook, Instagram and WhatsApp, Mark Zuckerberg, who in 2021 decided to rename his holding company "Meta". Meta of course stands for metaverse and refers to a set of solutions and technological elements capable of making users interact with each other and with the virtual world. 
It is impossible not to reflect on the possible marriage of e-learning and the metaverse. Thanks to artificial intelligence (AI), virtual reality (VR), augmented reality (AR) and Internet of Things (IoT), in fact, e-learning expands its possibilities, making the metaverse a parallel space in which to study or acquire new skills.
Metaverse and e-learning: the advantages of their union
A virtual environment, such as the metaverse, allows one to cross all physical, geographical and even emotional barriers. The combination of metaverse and e-learning makes it possible:
The transitions from real-life learning to e-learning and then to the metaverse are multiple. This process will certainly not happen immediately, although some companies, such as VITECO, have already started to develop architectures, meetings, interactions and, indeed, platforms that guarantee a quality virtual environment with zero risks and threats, state-of-the-art tools and a high degree of customisation.
By the way, VITECO is an ISO 9001:2015 and ISO/IEC 27001:2017 certified company for software design, development, delivery and support. Thanks to gamification processes and experience with SCORM content, VITECO LMS listed above succeed in making e-learning enjoyable for teachers and learners alike.
For more information read the other articles in our JOurnal or contact us by filling out the form below. A team of experts is ready to solve all your doubts and offer you, if you wish, the most suitable DL solution for your needs.
VITECO: e-learning solutions